C.O.G.: The INFOMERCIAL
13 minutes - stereo - color - April 1997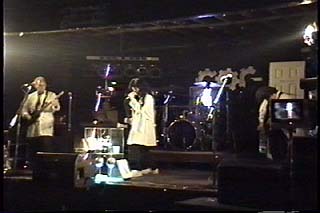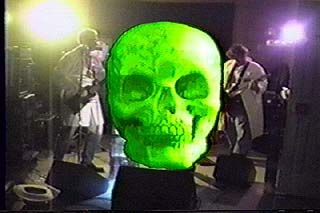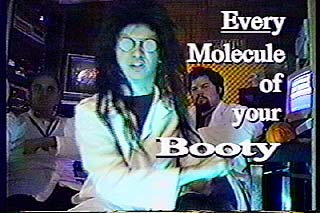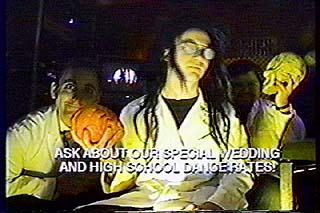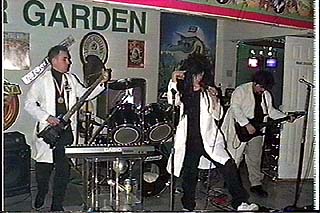 This video is horribly funny and now quite painful to watch. In it, Dr. Pinkerton takes over the televisions of the world to spread the C.O.G.'s malign message. Early stage and rehearsal clips of 'March of the Skeletons', 'LoveKill', 'Death to the Angel of Death', 'Brain Wrap' and 'Ode on a Mass Spectrometer' are shown, dating all the way back to our second (!) lecture, along with such inventions as The Time Door, The Sonic Mind Probe, The Prestigious Gold Medal, and The Illustrious Diploma...
In retrospect, we REALLY didn't know what we were doing back in '97, but in retro-retrospect, it's a good thing that that never stopped us! This video will probably resurface some day as a 'hidden track' on the C.O.G. DVD...
_____

CREDITS
Dr. Milo T. Pinkerton III - Lewis D'Aubin
Dr. Wolfgang A. Wissenschaft - Keith Casebonne
Dr. Cornelius Smerlington - George Schleh
Krazed Archer - Charlie Tumminello
Brain Alien - Chris Flattmann
Lobotomy subject - William Fey
Script: Lewis D'Aubin
Camera: Lewis D'Aubin, Jeannine Flores, Goofy Dave, Jude Oliver
Editing: Lewis D'Aubin
Sound: Lewis D'Aubin



TECH NOTES:
Video was shot with Sony analog standard 8 camcorder to a VHS VCR, and edited back onto the same camcorder. Titles were genlocked over by an Amiga 1200 (which lives on in the C.O.G. equipment rack and powers Drumbot!!!)

(c) 1997 by The Consortium of Genius